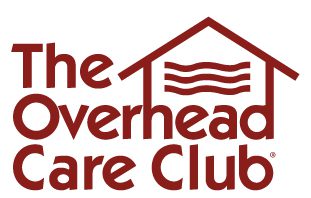 Overhead Care Club
Even though your roof is designed to protect your home from rain, wind, snow, and other weather, this doesn't mean that it can't be damaged by the elements. In fact, as your primary guard against the weather, a lot of damage and wear and tear can occur over the years. Our goal as one of New Jersey's top roofing contractors is to make roof maintenance, repairs, and other services more accessible and easier to manage. By becoming a member of our Overhead Care Club, you will gain access to free services and special discounts that will make caring for your roof as easy as making a phone call. 
What is Our Overhead Care Club?
Our Overhead Care Club is a program that allows members to receive maintenance services and repair discounts in exchange for a small monthly membership fee. When you become a member, you will automatically receive: 
Annual Inspections for Your Roof: We will catch even the smallest problems so that you are never surprised by a repair or replacement. 

Gutter Cleaning: Never miss a gutter cleaning again with annual reminders and easy scheduling. 

Repair Discounts: Repairs can be expensive, but we offer a discount on every repair to all of our members. 

Reduced Fees: When you are a member of our Overhead Care Club, we will reduce service fees making roof repairs even more affordable. 

Priority Service: We never want you to have to wait days for a repair again. When you are a member, you will always receive priority service even after major storms. 
When you are a member of our Care Club, you become part of the Roof Plus family. We will contact you when it is time for one of your included services so that you can get on the schedule without hassle or stress. After you schedule a service, sit back and relax. We will take it from there and care for your roof as though it were our own. 
Why is Annual Maintenance Important? 
With so many home maintenance items on your list, you may be wondering if investing in annual roof maintenance is worth the money. While it will cost some money to stay on top of repairs and maintain your roof, you will be preventing much more expensive problems. Our customers who have kept up with roof maintenance have reported fewer problems, lower repair costs, and an overall more attractive home. Maintenance services that every home needs are: 
Roof Cleaning 
A constant barrage of wind and rain can bring some unpleasant things to your roof. Mold, mildew, fungus, and algae can all cling to shingles. Additionally, debris such as trash, tree branches, and leaves can collect. Both can lead to roof deterioration and can lower the curb appeal of your home significantly. Your gutter and your roof will both receive an annual cleaning when you become a member. 
Roof Inspections
Every time a storm comes through, there is likely to be more wear and tear on your roof and even damage. Not everything is visible from your vantage point on the ground. Frequent roof inspections can be a good way to make sure your roof is still in good condition. You will get comprehensive inspections included with your membership so that no problems will ever go unnoticed again. 
Small Repairs 
If you have one missing shingle, a bent gutter, or a small leak, don't ignore the problem. Even small defects in your roof can allow water to seep into your roof and home causing rot, mold, and a loss of structural integrity. Our member's discount will ensure that small repairs are affordable. 
The Roof Plus Guarantee
At Roof Plus, we care about the quality of all of the services we offer. When you receive one of our inspections, discounted repairs, or any other service, we back up our work with our 100% Satisfaction Guarantee. You are also always protected with our 25-Year Premium Craftsmen Guarantee and our 10-Year No Blame Guarantee. If you want quality roof services without any of the stress, we are here to provide the best. 
Getting Started Today
Starting the process of getting better care for your roof and gutters is very simple. Your first step will be to contact Roof Plus by filling out an online form, emailing us at info@RoofPlusNJ.com, or calling us at (732) 899-8118. Let us know that you are interested in joining our Overhead Care Club and we will get you signed up. You will pay a small membership fee each month, and we will take care of the rest. 
At Roof Plus, we know how hard it can be to keep your home in good condition. We also have homes and families and we want to offer the types of services to New Jersey families that we would want for our own houses. Our Overhead Care Club is the best way that we can give back to a community that has done so much for us over the years. Call our team today if you are interested in becoming a member, and we will start taking care of your roof today!